This BBQ Bacon Wrapped Shrimp recipe is so versatile both in ingredients and presentation!  For presentation, I have served these shrimp as a yummy appetizer:
Or as an entree with a little rice and a side salad:
And the best part… it is healthy!  Using a low calorie BBQ sauce, turkey bacon, and large shrimp, you can have 6 of these for under 200 calories!  AND, six will fill you up!  To make 12 shrimp (two dinner sized portions), this is what you will need:
Ingredients:
12 Large Raw Shrimp.  (Peel, devein, and remove the tails)
6 Pieces of Turkey Bacon
1/4 cup of your favorite BBQ Sauce
Preparation:
1.  Preheat the oven to 425°F.
2.  Cut the turkey bacon in half lengthwise, giving you two long, narrow strips of bacon per slice.
3.  Spray a cookie sheet with nonstick cooking spray.
4.  Coat a bacon slice on both sides with bbq sauce and then wrap it around a shrimp.  Place the bacon wrapped shrimp on the baking pan, tucking the loose ends of the bacon under the shrimp so they bake into place.  Repeat with the remaining shrimp
5.   Spray the whole pan of shrimp with a quick spray of olive oil or nonstick cooking spray.
6.  Bake for 10-15 minutes, until the shrimp are cooked (turn from transparent gray to pink) and the bacon is crispy.
Now, I mentioned this recipe is also versatile in ingredients.  If you want to switch it up, do so.  If you aren't a huge shrimp fan, use scallops or beef tips!  If you don't like turkey bacon, use regular bacon.  Play with BBQ sauces… sweet vs smokey.   There are so many variations and my hubby and I have loved every one we have tried!
I have linked this post up to: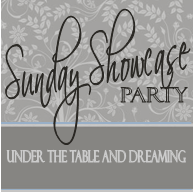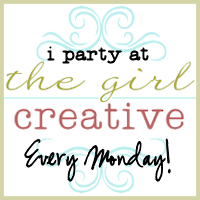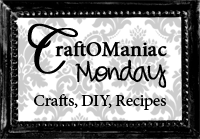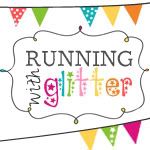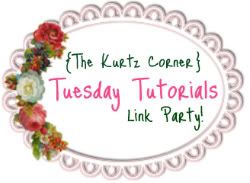 " />